For more information about Leadership of STEM: The PreK-12 Pathway, please contact the project co-directors: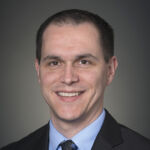 Scott Reynolds
EIR Grant Project Co-Director and Senior Associate, National School Reform, CTAC
Mr. Reynolds leads district and school improvement initiatives throughout the nation, guides district level educator effectiveness projects, and builds the capacity of regional service agencies in multiple states. He has trained leaders from more than 30 states on high-quality teaching practices, principal leadership development, and evaluation systems. He previously served Charlotte-Mecklenburg Schools as curriculum specialist, professional developer, and award-winning teacher. He also spearheaded the TIF-supported Leadership for Educators' Advanced Performance initiative. In addition, Mr. Reynolds served as Vice President of the Classroom Teachers Association of North Carolina. His areas of expertise include school and district improvement, preK-12 STEM initiatives, evaluation and compensation reform, science and mathematics assessments, union-management collaboration, standards-based curricula, and constructivist pedagogy.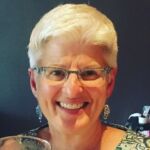 Debra Schneider, Ph.D.
EIR Grant Project Co-Director and Director, Instructional Media Services and Curriculum, TUSD
Dr. Schneider manages the Instructional Media Center, the hub of the Tracy Unified School District instructional materials program, and its 16 associated libraries throughout TUSD. She supports professional development of teachers' capacities for teaching English language arts, science and disciplinary literacy in all content areas, as well as manages and trains library staff to support literacy instruction and instruction in digital citizenship and information literacy. With extensive knowledge of curriculum, instructional practices, and California Common Core State Standards, Dr. Schneider specializes in engaging and innovative teaching practices that focus on access and equity to eliminate barriers to student success and achievement. She served as Project Director for $1.4 million K-8 Next Generation Science Standards Early Implementation Initiative and has more than 15 years' experience writing published curriculum and pedagogy.